are innovative snacks, the air-dried salami slices crunch nicely during consumption. The strong taste of salami is perfectly preserved through a unique manufacturing process and the form of the product provides an ideal alternative to potato chips. A very high proportion of meat (as much as 246g per 100g of product) guarantees the highest quality. CHRUP 'US Salami Chips Klasyczne and CHRUP 'US Salami Chips Chilli are gluten-free and have a high protein content. You can take them almost everywhere with you because their storage temperature ranges between +1°C and +25°C. Have a nice crunch!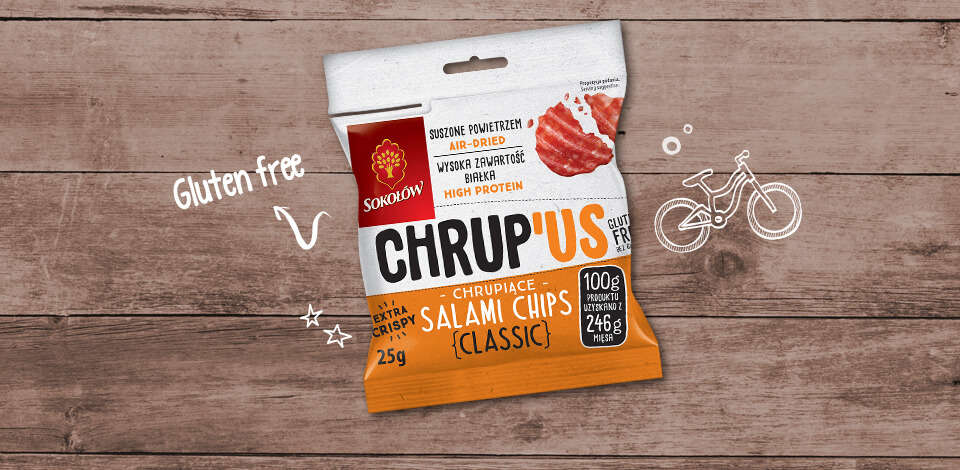 CHRUP 'US - SALAMI CHIPS KLASYCZNE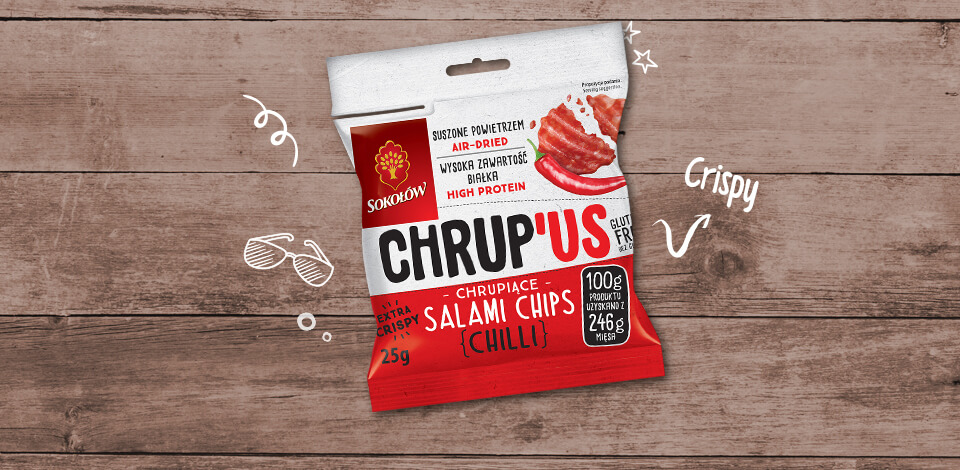 CHRUP 'US - SALAMI CHIPS CHILLI
The products are available at wholesalers and in Delikatesy Sokołów stores.