Snacks are miniature forms of salami. Smoked version presents a typical taste of maturing salami, whereas mould one gives a sensory quality of traditional French charcuterie. Do not contain any phosphates or monosodium glutamate. Thanks to a comfortable tray they are easy to serve. 
Salamitki are thin salami in a delicate edible casing. Both versions, smoked and mould one, have been maturing for about 4 weeks. They do not contain any phosphates or monosodium glutamate. They are not only a perfect snack itself, but also a perfect one for elegant parties and banquets. Bon apetit!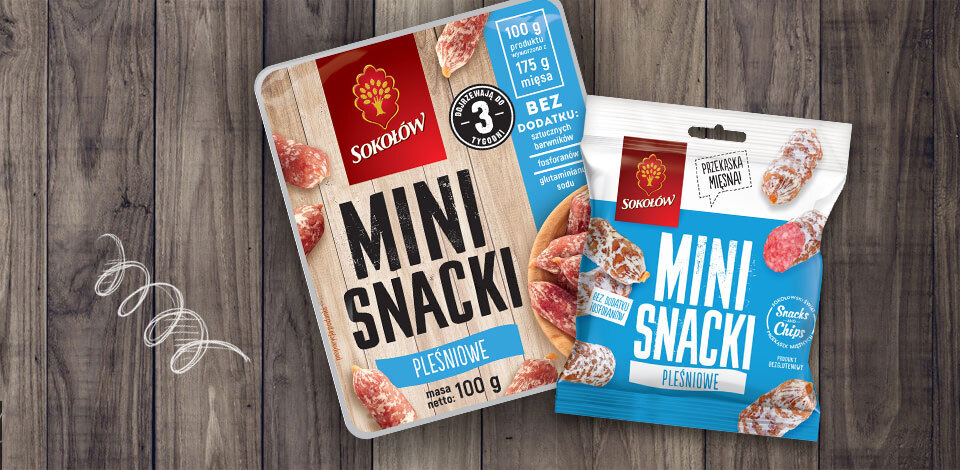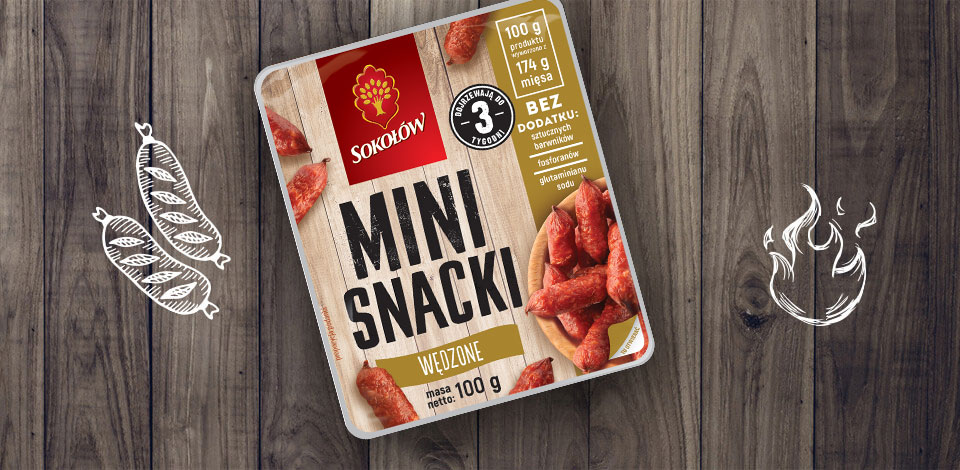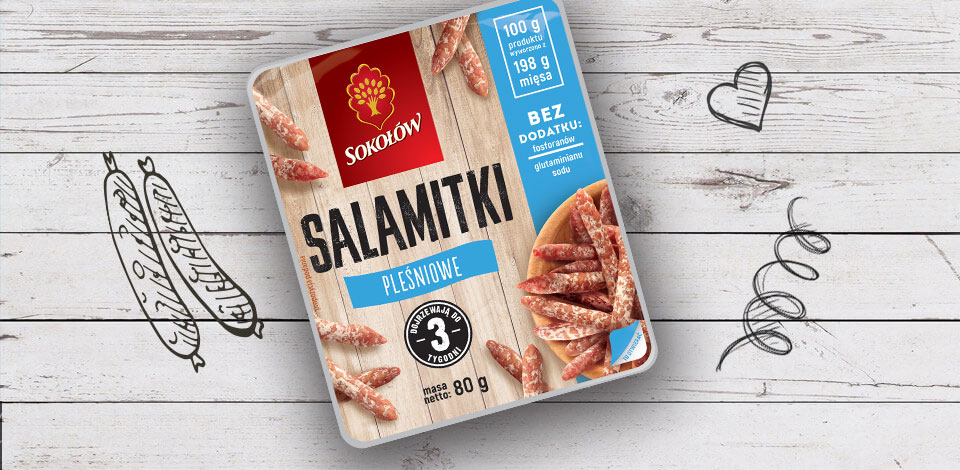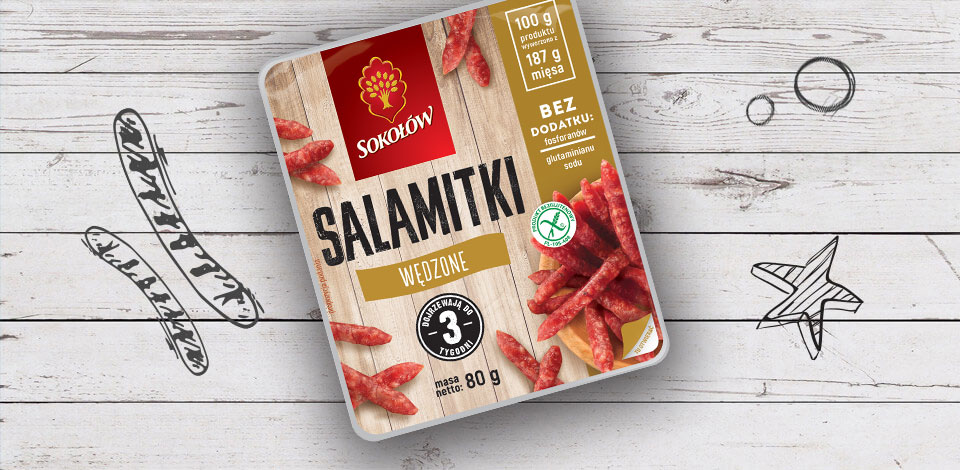 Products are available in Carrefour, Makro stores and in Delikatesy Sokołów. 
Fraderki are smoked sausages made from high quality pork (146 g of pork was used to produce 100 g of the product). They are rich in protein and very nutritious They contain no phosphates and monosodium glutamate. Fraderki are a perfect snack that can be eaten anywhere – at school, at work, and even on a trip (they do not require refrigeration). They are available in two versions: classic (approx. 6 cm in length) and long (approx. 18 cm in length).